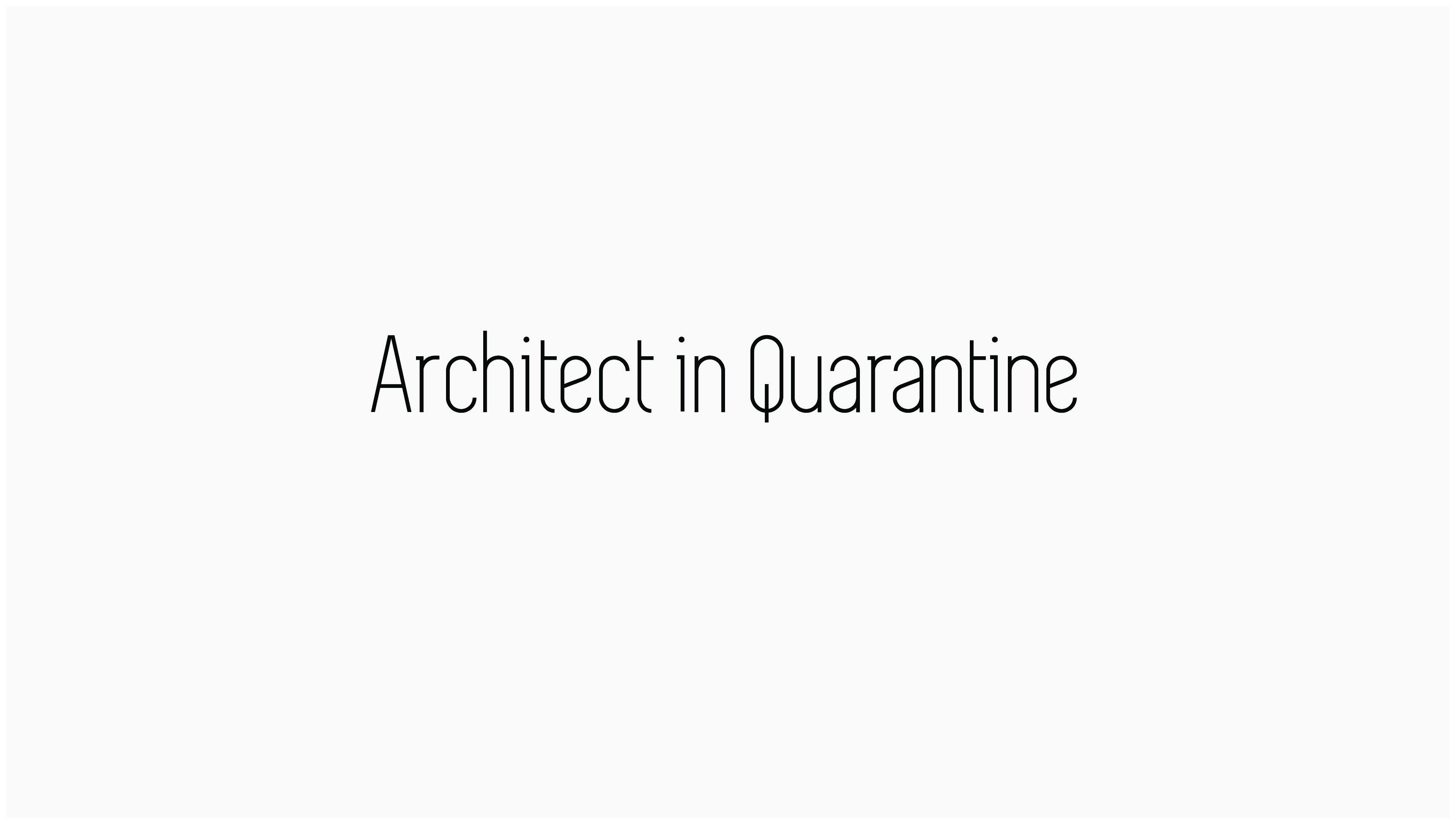 I am an architect in quarantine and dare to say I love it? The fact that the COVID-19 pandemic is part of our life is well known as well as the fact that we don't know when all of this situation will end. With the national lockdown known as quarantine,  the routine work 9-5 at the office and the typical day to day activities have a different meaning.
The usual after-work pre quarantine would mean, grab a coffee or drinks with friends and head to the gym, anything else but to go home before 8.30 pm. Without being able to have fun outdoor activities after working hours, I suddenly have time to do things that I was always putting off for when the time was right, for when I had free time and when the universe planets aligned.
As an obsessive list person, I have a list for everything, even for quarantine season. My to-do list is as followed:
1

Update my architectural portfolio with all the new projects! This task might have been on my to-do list since my graduation year, but it's such a slow process. Well, plenty of time now to continue adding those projects in my pre-existing portfolio.
2

Work on projects that have fallen in the I will do it later category, after work! The main project I currently have is my brother's residence. For this project, I am still waiting for a reply from the urban planning committee, and things are getting along slowly. Even though I already had a design proposal, I want to improve the drawings, details, models, etc. Once completed, this project will be on the site as well, so stay tuned.
3

Read a few pages of a book every day. Part of my new year resolution was to read more books this year, and interesting enough, I am on my 4th book now.
4

Find the cook within me! Haha, I may say that being in quarantine for three weeks, it means dinner and snack every day from scratch. I have all the burn marks and cuts to prove it! I have fun cooking new recipes and trying new things. It's not that hard, after all.
5

Makeup! I think by now is a fact that I love to do makeup, and if I was aware of this profession when I was starting my future job selection, it might have been the top on the list. That's why I created my page on Instagram named studio.sophia.make.up.edition to post all my looks. If only I had more time to spend on that domain, things would be more creative—food for thought.
6

Work out daily! My relationship with sports was always excellent. I was an athlete since the age of 6, and it was still something that I was naturally good at and enjoyed doing. In reality, this was my second option of a future job, but I think because I was doing it for such a long time, architecture and design, in general, won me over. By having a knee injury in my later years it threw me off, physically as well as mentally. Last year I decided to do something about it. I had to go back to my old fit and positive self. Since everything was hearting when I was working out, I hired a personal trainer to make a specific work out plan for me and my injuries. A year later, I may say I am almost back to where I was physically as well as mentally four years ago. So I need to maintain this goal, and especially being locked home, it is the best physiotherapy.
So here is my 6 point goal list for this season. I still have many things in mind that I want to achieve, but I might include them later in another post.
Spending time with my self is something that I enjoyed since my childhood, I always had something to do I was never bored, but on some days I find it hard maintaining any of the goals above, so I simply become a couch potato. We all need time to relax and not feel the online pressure that oh, this person is doing this, so I also have to do that!…No take it how you feel day by day, and this phase will pass. I hope you enjoyed this long text, I don't know if this will happen again, but for once in my adult life, I may say I have time and a clear mind to write all my thoughts down. Thank you if you reached at the end of the text, you did it!